Hello,
David speaks. We continue to meet the demand for products in our Pescacosmar online fishing store.
Today I bring you six offers in combos fishing for various modalities, have a look and take advantage of our low prices.
1. Fishing Equipment Jigging Xs 6500
For this jigging fishing  equipment versatility has been the strong point. Firstly we have the Kayto K1 from Yuki, which can be used for jigging, light trolling and even fly fishing.
Effortless fishing and fluidity jigs between 80 and 150 grams and can withstand very well jigs heavier. The tip of the cane is extremely flexible, allowing you to feel with great precision what is happening under the water, helping you detect the bites in time.
To make equipment with this fishing rod we include the Hart Custom XS 6500 reel, a powerful and resistant piece of technology, ideal for spinning or jigging.Extremely light and with a brake capable of withstanding up to 25 kg of force.
As a gift to buy this fishing equipment we include: a Williamson Copetition inkwell, which you can use to maintain control during the most difficult combats.
We also give you a Yuki reel bag, where you can take up to two reels or some things you need on your fishing trip. Very convenient and comfortable.
And if you wanted another gift, here you have it: a lure Inchiku Yo-Zuri Taguri, one of the best artificial for jigging and spinning fishing.
2. Fishing Equipment Curriculum Xrt
Do you want a versatile, accessible and good quality trolling equipment? Then you found it.
In this troll fishing combo we join the Sunset Cruiser XRT 1651 fishing rod and theSpinit Mako 4300 fishing reel, magnificent equipment for fishing from the boat at the best price.
The XRT 1651 has a single length of 1.65 meters in length, 12/20 lb. resistance, made of solid glass fiber and reinforced with high density EVA, that means great strength and lightness.
It has reinforced tubular portacarretes and ligature rings SIC.
On the other hand, the Spinit Mako 4300 fishing reel stands out for its manufacture in a high quality material, its chassis, as well as the coil and the crank are made of corrosion resistant aluminum.
It also has a powerful lever brake and infinite non-return system, the coil has a capacity of 550 m to 0.55 mm, and comes with buzzer and adjustable preset.
As a gift in this fishing combo, we included the winding of the reel with an excellent multi-purpose nylon 0.90mm nylon thread: the Sufix Supreme . In addition to a lure Williamson Dorado Catcher Rigged, the favorite of troll fishermen to troll.
PescaCosmar sends these fishing equipment to the door of your house without additional charge, do not miss this offer!
3. Equipment Squid Fishing (Boating)
Excellent fishing equipment prepared for squid fishing from boat. Everything ready: open and fish
This combo is composed of the following elements (click above to read the tab of each product)
Iridium Sepia Cane
Reel Shimano Relief 4000 FB
Thread: Yuki Invisible 0.25 mm 300 mt
Low mounted Yamashita Oppa Sutte
Protects crowns
Luminous lead 110 gr
Includes reel winding with Yuki Invisible 0.25 mm yarn and Free Shipping.
It is a fishing kit with excellent quality and tested with excellent results so you can enjoy capturing all kinds of cephalopods.
Enjoy an All-Inclusive fishing team. Simply open and go fishing without further complications.
4. Fishing Equipment Curriculum Harpoon Tayro
Good quality and efficiency at the best price, this trolling equipment is all you need to get started on trolling, an entertaining sport fishing mode.
First of all we offer you the single-leg Kali Kunnan Yellowfin with unmatchedpower, with a progressive action of 20 to 30 lbs, specially designed for coastal trolling with a length of 1.65 meters.
Followed closely by a reel of the prestigious brand Yuki: the model fresh out of the oven, Tayro 600 Sagarra, made of carbon, with coil and aluminum handle.
It has been designed for tuna fishing, but works excellently in the coastal trolling medium and large predators. It has 2 + 1 bearings in stainless steel, infinite anti-recoil system and carbon braking. Its full capacity is 450 meters with 0.45 mm threads.
As we do in most of our fishing combos, we give away the winding of the reel, this time with the Japanese copolymer line, Sufix Extreme 0.70 mm, so you have everything prepared for your day.
Also we give you a fishing lure Williamson Dorado Catcher Rigged, the favorite of those who fish large predators to surface troll.
As a final reward, we send you all this trolling equipment outside your home at no additional cost to your pocket. What are you waiting for? Do not miss the opportunity.
5. Fishing Equipment Iridium Slam Surfcasting
This Surfcasting combo has everything you need in a single click, starting with the majestic Slam Surf 4.20 Yuki, three carbon sections, 100 and up to 250 grams semiparabolic action, low rider rings and hybrid toe, accompanied by New and powerful Iridium Edition Surf 65 spool made of extra-light graphite and additional coil.
This fishing reel is equipped with progressive micro-adjustable brake, thread guide and extra thick pick up. Its design is striking, beautiful and ergonomic. If you want a reliable, powerful and economical reel, do not hesitate.
In this fishing equipment we also include the Gorilla Surf Surfing thread of high performance and neutral color, coiled by us in the reel in diameter 0.18 mm, as well as other elements necessary for your day: 4 Leads barilla of 120 grams; Yuki mounted line bass, ideal for Surfcasting or boat fishing, which come with hooks, emerillions and pearls bonded in Seaguar fluorocarbon threads; A Safu tail of the Yuki brand, alternating its colors throughout its 7 and a half meters, in red, orange, fluorescent and crystal
We also included in this fishing equipment a pack of 10 units of Eyre emerillions of the brand Yuki, quick hook, used for competition. Finally, this combo includes a pack of 10 units of mounted hooks of Sasame Chinu in a gamete of two meters.
Remember that by buying this combo you will have your  Free Shipping to all Spain
6. Powerful Jigging Fishing Equipment
In PescaCosmar we bring you an  efficient and powerful fishing equipment for jigging in any condition with some gifts that you will not let pass
Successfully tested in Cuba and Cape Verde in the fishing of large predators such as serviolas, tunas and large groupers of over 20 kg, both Jigging and Spinning.
The fishing rod that we offer in this combo is the Maguro-Yu of the brand Yuki, made in carbon and specially designed for the fishing to Jigging.
Its action is extremely fast and has handles of neoprene that resist the highest temperatures. It also comes with Fuji reel holders and rings.
The reel that complements this fabulous rod is none other than the Hart Custom XS 6500 made of aluminum to significantly reduce its weight.
It is a high-end spool of body and sealed bearings, with an extremely powerful brake of 10 carbon discs and stainless steel.
With the purchase of this fishing kit for jigging, we also give you the Williamson brand combat belt, designed to precisely control the changes of direction during the fight with large predators.
Another gift of this combo for jigging is the Yuki reel bag, where you can store up to two reels and safely carry them wherever you want.
If we still do not convince you that for the purchase of this fishing  equipment wealso give  you a lure Inchiku Taguri, the great favorite of 2015 and 2016 for jigging, as it keeps its center of gravity and its flashy swim produces Irresistible vibrations for multiple fish.
Gallery
SupFire HL31 CREE XML-T6 10W 900 LM Adjustable Ventilate …
Source: alexnld.com
LED Fishing Light Deep Drop Underwater Diamond Flashing …
Source: alexnld.com
XANES 2506 2700LM Zoomable 4 Switch Modes 3T6 + 4XPE White …
Source: alexnld.com
Water Transportation
Source: imgkid.com
170 best images about Boat on Pinterest
Source: www.pinterest.com
Printable Boat Coloring Pages For Kids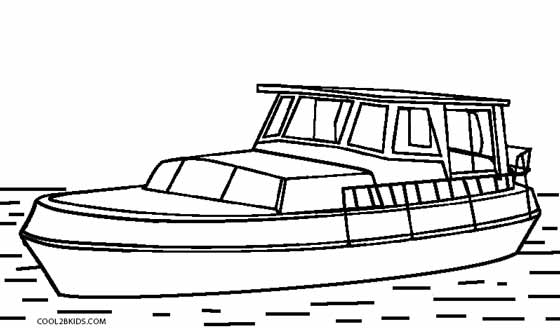 Source: www.cool2bkids.com
SupFire HL33 CREE XML-T6 16W 900 LM Adjustable Ventilate …
Source: alexnld.com
Elfeland XP-E 5Modes USB Rechargeable Mini LED Flashlight …
Source: alexnld.com
Elfeland Q5 5000LM 3 Modes Zoomable LED Flashlight AA …
Source: alexnld.com
LED Fishing Light Deep Drop Underwater Diamond Flashing …
Source: alexnld.com
Skilhunt PL1 230LM 6Modes USB Rechargeable Hands Free …
Source: alexnld.com
LED Flashing Light Squid Bait Underwater Fish Attraction …
Source: alexnld.com
Canwelum High-power Rechargeable Cree Q5 LED Headlamp …
Source: www.canwelum.com
DEKINMAX USB Handy Mini Fan USB Rechargeable Portable Fan …
Source: www.futuristicvape.net
Outdoor Multi Yellow Light LED Headlight 5W Rechargeable …
Source: alexnld.com
Waterproof 500LM Super Bright LED Night Light Camping …
Source: alexnld.com
BORUiT CREE L2 + 2 XPE LED Headlight Head Lamp for …
Source: www.ebay.de
Naoshima – Japan's art island
Source: culturedarling.com
Alaska Fishing Trips
Source: www.destination360.com
2 Modes 5 LED Cap Hat Brim Clip Lamp Head Light Headlight …
Source: alexnld.com