Hello everyone
Last week I had the fortune to steal a couple of days to my work and throw me to the Vicente Guerrero, accompanied by my son Vincent and my friend Marco Torres and his sons Marco and Santiago.
After a series of calls to César Madrigal and a quick visit and only remained a Bass Angler House, where we were able to greet John, wait the dawn on Thursday to start the journey.
To do long tale, we reach the Sergeant shortly before 2 o'clock. Changing clothes, and assemble rods before you sit down to eat. Before 4 pm already went aboard boats heading to fishing spots.
The somewhat rare weather, cloudy and not as high temperature, with a slight decline of barometric pressure (according to the frame clock) and some threat of rain, which frankly I did not expect at this time of the year.
For many years it was not me to cast my first trip was on strike and capture. Vincent Jr. attained his first capture his second shot. This trip promises to myself.
The rest of the evening was quiet and Vincent and I us back tied with 6 catches each.
The next day we had a little less cloudy skies, but with slight gusts of wind between long periods of calm. We started the morning with senkos and brush hogs, also seeking him with drifts and spinners, but that currently only bit they wanted. Vicente opened the day with a 4 lb bass, and my morning was encouraged with a smaller little bass that he gave us a pleasant surprise, because to launch a bit, one of the triples became entangled in the line and to recover it came by turning on the surface and the bocona not resisted the urge to hit him with resentment. There is no doubt that a strike by surface stays in memory forever.
Soon after the sky cleared and the sun began to paste as it is often done by those lares. We moved to the Islands and the strikes were absent. In the absence of action I asked Fernando, our guide, we move to another point, but insisted that I give him a good "combed" to a small island that had given good results in previous weeks. So we continue neceando him, and without more and more cold and without any warning, I had a strike which turned out to be my personal record, a good largemouth bass over 10 pounds that went after a Trick Stick 6-inch Watermelon Red Flake.
Photo, release, and enjoy having achieved 2 digits. Soon after the turn came to Vicente Jr. On the other side of the island and with the same lure and managed to stick a bug of almost 8 lbs. Not for nothing Fernando insisted that I follow neceando you to the point. Thanks Fer!
Meanwhile, almost at the same time, but in another point of the dam, framework and their children, who had left with César Madrigal were enjoying a memorable morning. Marco Jr is threw the stitch with 2 bass over 8 pounds almost consecutive, while Santiago was dispatched with a large spoon, going up to the boat a 9 lbs.
The rest of the day was of a slower pace, while the weather started to get a little more difficult, the wind raging and with increasingly scarce catches.
The next day, last of the trip, we had to go out with Caesar, but productive points were denied and the wind not lowering the guard. Caesar decided that we tried him on the pylon and beyond we're heading. There was some activity with spinners, drifts and I had a couple of good strikes with swimbait, but I lost them by wey, because I do not gave the hookset as it should be.
It was interesting to see work the Rig Alabama bringing César. Regardless of what they say its supporters and detractors, the arrangement works and shoots violent strikes.
In the afternoon we left for near the curtain tips, achieve some screenshots with bitted and plastics, but the best of the trip was already written the second day out.
I want to thank Cesar and Javier Madrigal, who have always been excellent hosts and invariably the best instructors for children (and not so young)… and for their parents. Whenever I go out with Cesar I convince myself that my knowledge of this activity are much rarer than thought.
The very safe road, many seals and at all times the feeling that things are improving.
Needless to say the dam. Literally has no mother, with a level beyond 90% and an unbeatable quality of water. I am convinced that we are before a "relaunch" of Vicente Guerrero in the coming years. We are going to give many surprises, and I hope to personally follow giving us more satisfaction.
Gallery
Blog not found
Source: karate-defesapessoal-filosofiadevida.blogspot.com
Blog not found
Source: karate-defesapessoal-filosofiadevida.blogspot.com
Parroquia San Pedro Apóstol, Tecomatepec,Ixtapan de la Sal …
Source: flickr.com
Panoramio – Photo of Uriangato
Source: panoramio.com
Sportfishing Charters, Ixtapa
Source: sportfishing-ixtapa.com
Colegio de Bachilleres 06 Vicente Guerrero
Source: www.facebook.com
Spin Fishing: Spin Fishing Options
Source: spinoptions.blogspot.com
Dorado turn on for East Cape sportfishing boats, Ixtapa …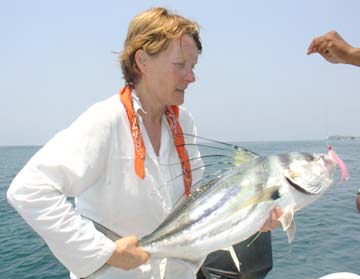 Source: www.mexfish.com
Fish Reports: Z Fish Report (6/14/12)
Source: fishreportsixtapa.blogspot.com
MEXICO
Source: masvideosonline.com
Parroquia San Pedro Apóstol, Tecomatepec,Ixtapan de la Sal …
Source: www.flickr.com
Fish Reports: Z Fish Report (8/2/12)
Source: fishreportsixtapa.blogspot.com
Parroquia San Pedro Apóstol, Tecomatepec,Ixtapan de la Sal …
Source: www.flickr.com
Fish Reports: Z Fish Report (9/13/12)
Source: fishreportsixtapa.blogspot.com
Panoramio
Source: www.panoramio.com
Apango Location Radar (Guerrero, Mexico)
Source: www.yourplaceabroad.com
Fish Reports: Z Fish Report (4/12/12)
Source: fishreportsixtapa.blogspot.com
Sportfishing Charters, Ixtapa
Source: sportfishing-ixtapa.com
EgyptSearch Forums: Black in Latin America: Mexico
Source: www.egyptsearch.com
bassfishing (pesca de lobina )
Source: www.doovi.com