The assembly captures the fish in two situations basic. During the fall, shortly after the throw. Or close to the bottom, where the bait is crafted with touches that may vary from the famous jumps, which describe the movement of the bait, the subtle dragged promoted by light touches of the tip of the rod.
This system is not the most indicated to quickly cover large areas (such as, for example, espraiados), but it is very efficient for the points with isolated structures or well defined, such as those cited above.
In general, the footprint of the fish varies from a simple fuzzy line in the small and subtle bites. But the opposite can also happen. Regardless of the way the fish attack the soft, it is important to pay a lot of attention. And, at the slightest sign of attack, "get off the arm" with faith.
If at the beginning you catch more logs and rocks than fish, do not worry. Its use will improve with time. Train to differentiate the fish from the obstacles in the path of the bait. And for the more experienced who is the fisherman, that indescribable feeling of uncertainty and adrenaline rush does not change never.
– Avoid working the bait with the rod, very glued to the body or with the tip too far up. This does not provide a good angle for the baited, that should be powerful to overcome the soft and the jaw of the fish.
– Essences can be added to the packages of worms, or directly at the bait. Minimize odors transferred to the soft (like the cigarette, sunscreen, or insect repellent). Additionally, confer a certain viscosity to the bait, thus preserving them for a longer time.
– In the market there are lines of mono-and multifilament that are practically invisible in the water. Can be a big difference on the days that the fish are sly.
– Pay attention on the descent of the bait, usually, that is when the attacks happen. It is unnecessary to perform the work up under the boat, being more productive to concentrate efforts in the first few meters of slope of the gully, with the exception of tips, islands submerged or deeper places.
– Do not mix baits of different colors in a same package or in the same compartment of your box. Stronger colors can predominate over lighter, staining them.
– When using rattling, either in the lead or in the bait, as well as beads, perform small touches dry, and short of the tip of the rod while working the bait, to which she just shake it up in the same place, making noise. This type of work is known in the USA and Japan as shaking.
Gallery
Top 5 Ways To Rig a Senko – The Most Loved Bait (2016 Edition)
Source: graywolflife.com
Fishing With Hooks, Sinkers, Bobbers & Basic Rigging …
Source: learninghowtofish.com
Texas Rigging for Bass Fishing
Source: www.fix.com
When to Use a Carolina Rig vs. a Texas Rig – Simple Fishing
Source: www.simplefishing.ca
Ready-to-use Texas Rig – Darts
Source: www.kanalgratis.se
Texas Rig Diagram | Lure Fishing Technique
Source: www.thelurebox.co.uk
661 best images about Fishing/Kayak on Pinterest
Source: www.pinterest.com
#30 – Carolina Rig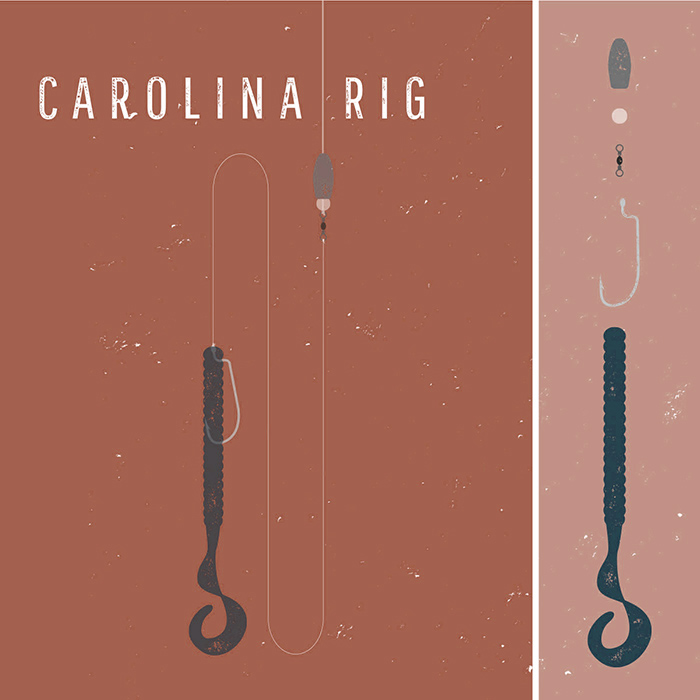 Source: anglesandlines.com
Bass Fishing Rigs – deanlevin.info
Source: deanlevin.info
Fishing With Hooks, Sinkers, Bobbers & Basic Rigging …
Source: learninghowtofish.com
How to Rig Soft Plastics Using My 3 Favorite Rigs
Source: www.youtube.com
how to rig for saltwater pier fishing
Source: www.pinterest.com
BFT Tungsten Fastach Sinker
Source: www.kanalgratis.se
Another modified Carolina Rig
Source: www.pinterest.de
The Crappie Rig | Crappie Fishing | Pinterest
Source: www.pinterest.com
Fishing Tips
Source: www.factsoffishing.com
Weightless Texas Rigged Senko Style Worm. This will slay …
Source: www.pinterest.com
Don't let the Senko worm's simple appearance mislead you …
Source: www.pinterest.com
Rig (fishing)
Source: en.wikipedia.org
Bass Fishing on Pinterest
Source: www.pinterest.com